The Business of Caring for Cattle
Ranch operations do not happen by chance. They are directed by people and those people make the difference that is reflected in the successful and sustainable outcomes. Whether faced with weather challenges like drought or blizzard, or herd health issues, the cowboy team responsible must be flexible and adaptable. The LIT is fortunate to have an ideal team of experienced people ready to carry forth the task of tender loving care necessary to produce quality beef.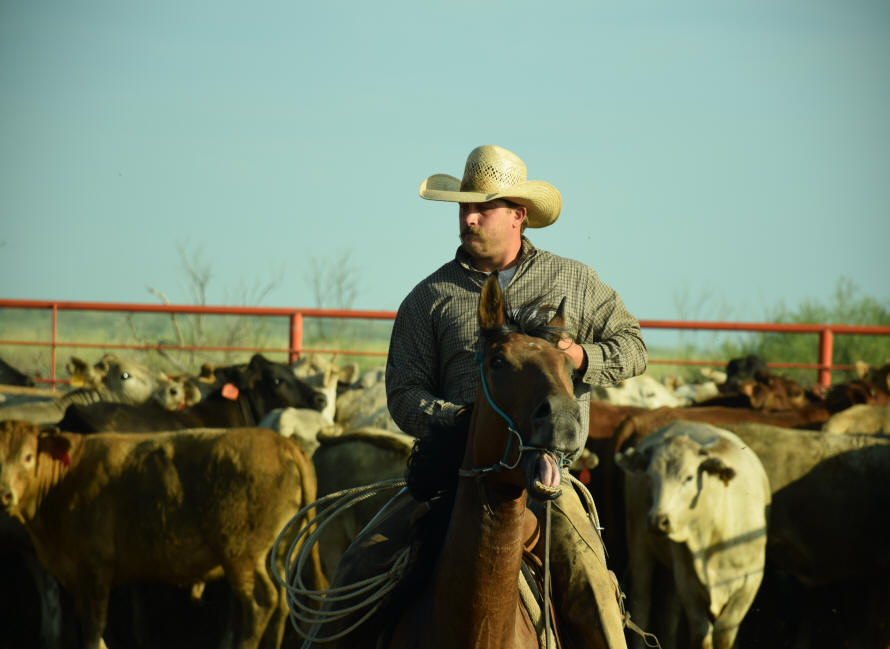 Monnie Harris is foreman of the LIT Ranch and knows the ranch well — having lived and worked on the ranch for a number of years. Monnie is a young man, but has established his credentials with the number one priority on a ranch — animal care. Overseeing the many and diverse factors, large and small, that contribute to the well being of the animals is the secret to producing high quality beef. Assuring the basic needs of feed and water is a given, but equally important are the daily decisions made on the ranch about stocking rates, pasture conditions, and treating sick or impaired animals. Knowing cattle means individualized care and immediate response.
Monnie is assisted by his Dad, Monty, who has spent his life in the cattle business and understands the daily problems and solutions presented to each ranching operation.